Austin Thomas EFIAP MPAGB FBPE
Austin Thomas joined Wigan 10 in January 2008.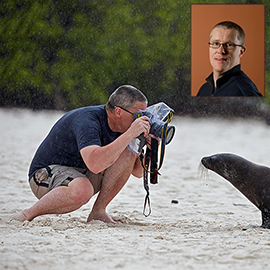 About:  Austin has always been interested in the great outdoors often spending many a happy hour walking in the fresh air with a pair of binoculars.  All of that changed in 2007 when he decided to purchase a Digital Camera.  He now seems to get up very early in the morning spending half of his time in a photographic hide.  He views wildlife through a camera lens and then spends the other half of his time in front of the computer…
Hobbies:  Austin is still in full time employment so a lot of his time is not his own. His spare time is therefore mainly devoted to photography, with a little bit of DIY thrown in for good measure.
History:  Since joining Wigan 10 as a beginner, Austin has primarily focused on Nature photography.   Austin specialises in Wildlife images although he enjoys photographing anything that moves.   Soon after joining, Austin started to gain acceptances and subsequently awards at National and International level with recognised photographic institutions.  In 2011, Austin was rewarded for his achievements.  He obtained Fellowship status at the British Photographic Exhibitions (FBPE) and was awarded the very first Masters level recognition for a digital submission by the Photographic Alliance of Great Britain (MPAGB).  Internationally he achieved Excellence level (EFIAP) by the International Federation of Art and Photography also in 2011.
Website: http://www.austin-thomas.co.uk