Grey joined Wigan 10 in 2015.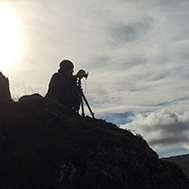 About:  Grey first picked up a camera in 2008 after a trip to New York. This was the inspiration he needed to take up the hobby of photography and he hasn't looked back. Since then, Grey joined a camera club which has enabled him to progress with his hobby in both knowledge and on the competition stage.
Hobbies: Photography is Grey's main hobby and is only stopped when the weather prevents it.
History: Enjoys getting out on trips with the camera as much as he can which can take him to some random places.
What Grey has to say: Never stop learning. Every bit of advice is another opportunity to get better!