Robert Millin MFIAP, FBPE, EFIAP/d2, MPSA, SPSA
Joined Wigan 10 in 2013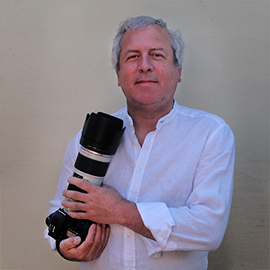 About:
 Robert started photography in 2009, with purchase of his first DSLR. Entered first International in March 2010 and became hooked on the competition scene.  His main interest is sports photography closely followed by travel. He enjoys collecting letters…..lol
Hobbies:
Apart from photography, Robert loves Heavy Metal Music (Death, Thrash, Doom with Symphonic metal currently on his playlist – Nightwish, Within Temptation, etc.).  Robert is also hooked on fantasy novels ever since he read Lord of the Rings in 1975.  Oh and sport………all sorts.
History:
Robert is now retired from a career in the Civil Service finishing as a Senior Civil Servant running large change programmes. He played badminton and squash for 40 years and have won 3 English Bowling Championships and been runner up in 4 others…..
What Robert has to say:
"Life is to short to stand still and I fully subscribe to Gary Player's comment that the more you practice the luckier you become….. Rock on guys!!!"