Maurice  joined Wigan 10 in 1998, he passed away 2013 surrounded by the love of his family and friends.
Tribute: Maurice was described by many as the perfect gentleman.  He was the nicest person anyone could meet.  He always had a kind word to say about everyone and helped anyone in need.  His humour was witty and instantly well thought, often resulting in a room full of laughter.  He was central to Wigan 10 and will always live on through Wigan 10.  Maurice was also highly respected as a rugby photographer, through-out the press and rugby organisations.  He was the best.  Much loved and always missed.

About: A retired teacher from Bolton who considered himself a Hartlepudlian.  Maurice considered himself to be very fortunate to have married Vi and was very proud of the three special ladies in his life…Vi, and daughters Laura and Gemma.
Hobbies & Interests: Was a keen sportsman who, after playing football and badminton for many years, retired gracefully and took up coaching both games. He retired from coaching hand progressed to photographing others playing. It enabled him to combine and enjoy his twin interests of photography and sport, primarily rugby league.  Enjoyed travel and favourite places are Venice, Grand Canyon, and the North American National Parks especially Yosemite and Yellowstone.  He photographed anything but most enjoyed sport/action ,travel, weddings and the performing arts.
History: Trained as a teacher at Didsbury College and then taught in Kearsley for over 30 years.
What Maurice has to say:  Joined Wigan 10 in 1998 and says that he "is still the only member I've never heard of!"  A photographer who tries to "capture the moment" and believes that Photoshop will never catch on…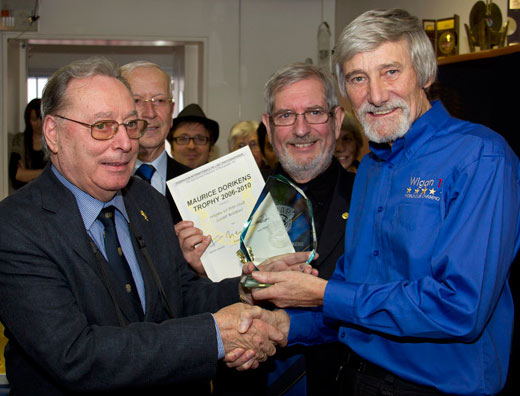 What a guy and am absolute credit to Wigan 10's history!
Maurice's Portfolio Images
Maurice Jones MPAGB Panel